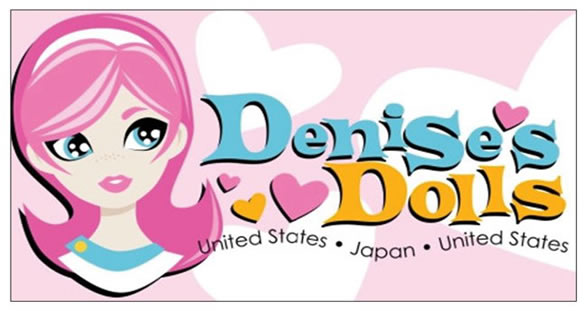 Momoko by Petworks
---
PetWorks products are of the highest quality and are imported from Japan. I am an Authorized PetWORKS Dealer located in USA. Orders accepted worldwide (except Japan).
Kimono X Rock!!

20th Anniversary Momoko & Ruruko!


21AN Momoko

Preorder Price: $194.00

$50.00 deposit, non refundable/cannot exchange
Please use dtdoll38@yahoo.com for paypal.
Preorder by July 5
September delivery


Limited Offer:

Purchase both 21AN Momoko and 21AN Ruruko for $375.00, with a $100.00 deposit.

---

21SM Momoko

Price: $189

Deposit $50.00 each (Non refundable, Not transferable). Please use dtdoll38@yahoo.com for paypal. U.S. shipping only now. Preorder ends May 10; July/Aug arrival. Deposit to preorder or contact Denise's Dolls- dtdoll38@yahoo.com

---

18SS Momoko

Sold Out

---
What's New?
Azone in Japan
Misaki
PetWORKS
Mizi in America
Integrity Toys
Barbie
Everything Else
Be the "First to Know"!
How to Order